With whatever that's happened so far this year, one thing is for sure, we're all going to remember 2020 in vivid detail for years to come. What started as a pretty run-of-the-mill new year, quickly turned into an opening scene of a sci-fi, apocalypse movie, straight out of Hollywood.
From an international health crisis, an economic slowdown to an absolute annihilation of physical interaction - we've experienced it all this year. Now, six months in, we've gradually acclimated to our new normal and have slipped into an altered version of what our realities used to be.

Running through the motions and keeping up with the inertia of our work-life balance, we all have our variations of coping with this strange new reality. This is especially true when you're a young startup in an ecosystem that thrives on quick adaptability and constant engagement.
While technology may not be able to completely replicate the influence of in-person interactions, it has done a relatively good job of bridging the communication gap. Social interaction is an innate aspect of human nature, so it's no surprise that working remotely has been a bit of a rollercoaster ride.
With that said, the show must go on and if evolution has proved anything, it is that our ability to transform and adapt is sharpened by adversity.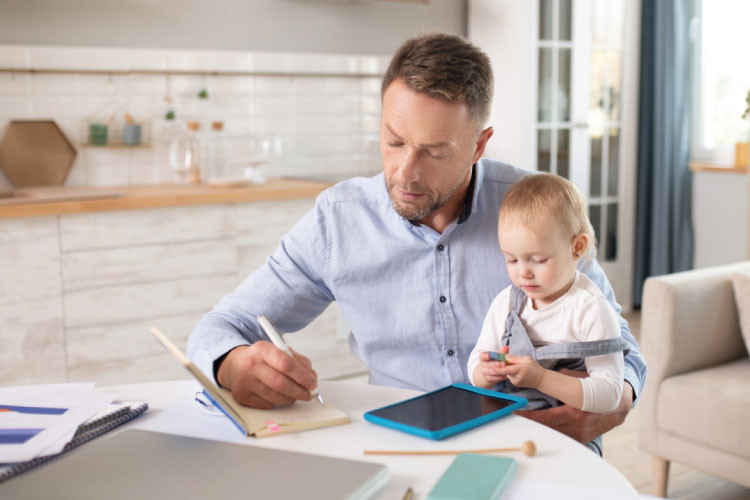 Let me take you through the five things I practice while working remotely:
Plan your day
There is nothing more therapeutic than ticking off items, of a task list at the end of the day. Under normal circumstances, for any young startup, it's easy to lose track of your working-waking hours. So as cliche as it may sound, planning is a sure shot way to keep the adrenaline going and maintain productivity throughout the day.
When charting out the day's activities it's also important to set aside some time for a little R&R, whether it's a work-out, a morning walk or some quality time with the family. Finally, adding a little breathing room for unexpected meetings will help you stay on top of things and not leave you exasperated at the end of the day.
Stay connected
Scattered teams can often lead to miscommunication, gaps in communication or even isolated team members. Leading with transparency and nurturing space of welcomed collaboration means reaching out to colleagues and employees not just to talk-shop but to interact with them in a more relaxed setting.
Luckily, technology has been a saving grace with apps and software that not only help you connect and communicate regularly but keep things engaging as well. A well-connected team is like a well oiled machine, it will support and drive you forward in your collective ambition.
Take advantage of technology
Over the last year, tech companies have stepped up the game and risen to the occasion in providing timely solutions. While we've passively understood and been aware of its advancements, it wasn't until the pandemic that we actually woke up to how much we could really depend on technology and use it effectively.
From tools, software to apps, anything you would ever need to ensure the highest levels of business productivity is either at a flick of a finger or a click of a button away. I often use team management tools like Asana and Confluence that help with collaborative teamwork and to stay updated on the progress of the work being done.
Find time to workout: There are innumerable studies that prove that physical exercise or activity helps stimulate the brain, which eventually leads to increased productivity and concentration. With that said, a daunting task list and an inbox that's always buzzing may make you a little hesitant to get up and get moving. However, if a full-fledged workout isn't something that you look forward to, simple forms of exercise like walking can be easily incorporated into your day.
Little things like walking while you are talking on your phone instead of sitting in one place, getting up and simply stretching for 5 minutes, etc. can help you stay fresh and recharged.

Take a break: Working from home can get a bit hectic and it is very important to take some time off during the week. Making Sundays your guilty pleasure, by indulging in recreational activities, hobbies or even some quality time with family is a great way to reset and reboot.
Don't forget that working from home does not mean working all the time. As a leader, one thing I like to practice is giving the team some level of flexibility especially in a WFH atmosphere. As long as the work is done efficiently and on time, the 'where' and 'how' doesn't matter.
While we continue to work remotely, adapting to our current circumstance is a continuous process of trial and error. Making the best of the hand that we've been dealt with is all that we can do and how we optimise our day-to-day functioning is completely up to us.