Unaware is unhindered. I had no drummer friends. For some reason I never googled information about drumming. Ignorance kept me on the drum rolls.
I was ignorant of the fact that it would be impossible to get home the drums I dreamt of unless I was living on a ranch. If you're living in a flat, the sound of acoustic drums will wake up the entire neighborhood against you. Even the electronic drum kit got the fella from the floor below to rise up in protest and I had to strike a peace treaty with him – no drumming in the early hours, no drumming in the night and of course never in the afternoons.
I was also unaware that the electronic drum kits would turn the 'sofa cum bed' in the room to sofa-no-bed and our guest and study room to just a study.Or that it would not even be enough to know drums to show off my drumming. It would take a computer, an audio interface, a digital audio workstation like FL Studio or Ableton and my son to run the whole shebang.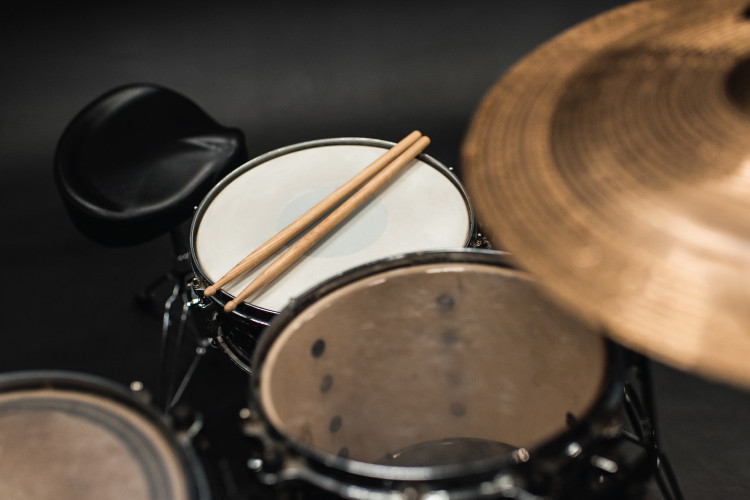 I guess it must have all begun a long time ago with that mean gorilla who beat the hell out of the drums for Cadbury's. Then a random concert where the drummer played a wonderfully groovy solo – most drum solos tire you out with incessant drumming but not this one. Finally, Whiplash, the movie. And I had kicked drumming into my bucket list.
But unlike guitar teachers drum teachers are very hard to find, except in music schools. To my luck, the drummer of thrash metal band Sceptre moved into my complex and agreed to teach me on his drums. I did not want to invest in a drum set until I had learnt some drumming. More than a year after the once-a -week routine, I had my revelation in a music store. The owner invited me to check out a new drum kit. I froze. I couldn't play a single beat. There was no short cut, I had to either give up or buy a kit and rough it out.
Come lockdowns and WFH, I began sharing my drum videos on social media. This caught the eyes of an ex-colleague who's a guitarist. Now we jam between two cities – Mumbai & Bangalore - like two kids out of college. Priceless. It's still a long way to go. But what an exciting journey this has been, and one that seeks no destination.
And hopefully, one day I can say 'If I can dream it, I can drum it'.