I recollect Dad once mentioning how much he loved driving on unknown roads in cities that he hadn't explored. Long road trips, nostalgic train journeys - so very enjoyable.

This idea of being a 'part of the scenery,' while never articulated that way even in my own mind, must have formed a permanent memory crease in my head. Several years later I bought myself a bicycle, hoping it will be an outdoor workout and a good companion for road trips.

After a point, I found riding to be the most fun part of living, and I decided that perhaps this should now be done in one of the most cycle-friendly cities in the world – Amsterdam. This plan soon expanded to other parts of Europe, namely Florence. On this lively morning, I started riding from Florence to Tuscany with plans to lunch at a small village on the way up, and wine tasting on the way back.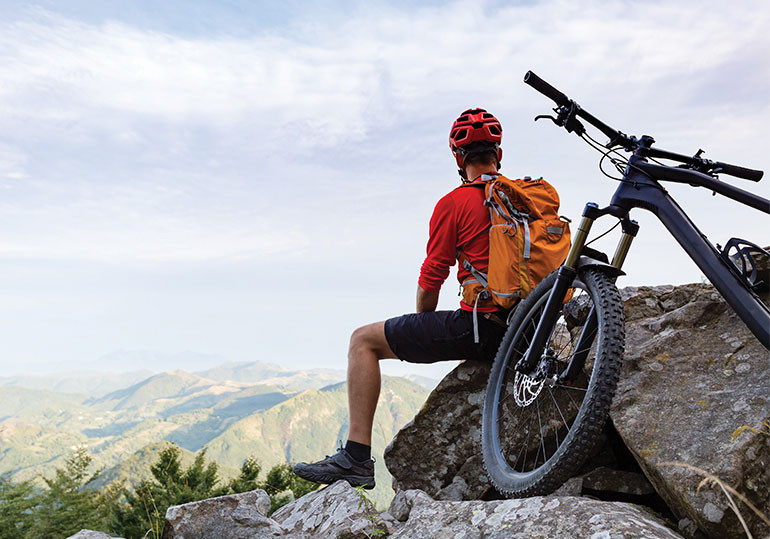 Excitedly I got on the bike and in a couple of kilometres, I was in a small underpass tunnel leading towards narrower lanes of the city, which would soon get me to an easy hill ride. Slowly the climb on the rolling hills of Tuscany had begun. The postcard golden vineyards and its medieval hilltop towns, which house beautiful small cafes, and are lined with huge intimidating gated villas inspired awe! This is when I discovered that on a bike, you are the gravel and the wind, the bushes, and the sun, static and motion, all at once. Memorizing as much of the map as possible, I switched the phone off to follow Arno River all the way back into Florence. After hours of riding, I stopped to take a nap in a park by the river.

I have never felt so completely at peace with myself, and thought how one comes so close to the beauty around us that the mind leisurely collapses and records only fuzzy details, like a painting from the impressionist era. Several scenes and motion come together like an unrecognizable collage. Just when I was about to retire that night, I heard the familiar ping on the phone which read, 'confirming your bicycle booking for tomorrow in Rome' – I slept that night hoping to chase the aerial dance of Starlings against waning daylight on a bike.