It is said that the first impression about a person makes a lasting impact. However, one should step back and think about what really defines a person. When we meet someone, we often pass a judgement based on the way they look, slotting them as pretty or not, well turned out or not, in shape or out of it. We instantly tend to categorise them as a 'type'. The image of a 'producer' too is often a cliché. One imagines a man dressed in a suit, wearing a couple of gold chains with a briefcase full of cash! Possibly because most of the companies in the Indian entertainment industry were dominated by men. However, over the last couple of decades, women producers in the television industry have made their mark and have played a vital role in the evolution of the industry as a whole. That too without resorting to a specific cliché 'type'.
Stereotyping in the entertainment industry has received critical attention over several decades. The image of a woman is bound by certain imaginary rules and perceptions set in the industry. Rather than fighting back, they should show them their worth through their work because showing the talent is more important than showing them their possessions.
In an entertainment industry that was dominated by men for ages, female content makers, producers, directors in India definitely come as a breath of fresh air. A woman actually brings a fresh point of view and a completely different perspective on things when they see situations and events irrespective of their field and background.
In my initial days, during new projects, most of the artistes and technicians used to mistake me for an intern or a junior team member as I always kept a low profile, dressed casually and was seen doing all kinds of jobs on the set. A few artistes that I worked with did not even realise that I was the producer of the show right until its finale, and that realisation often resulted in amusing, awkward and hilarious moments!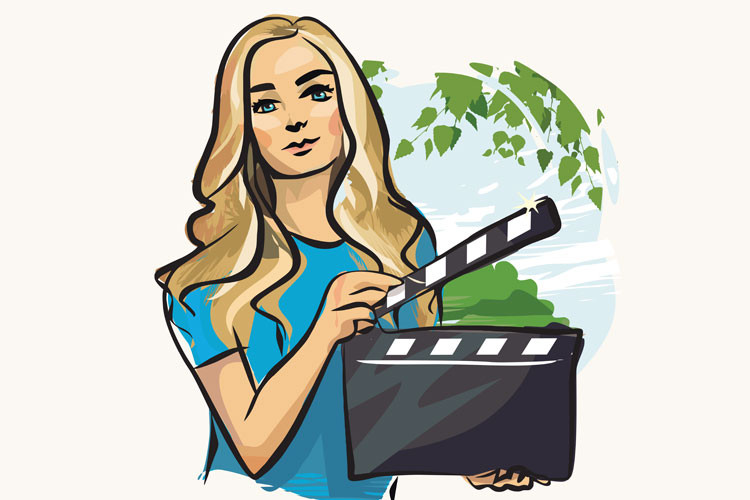 Today, women producers, directors and actors are redefining our industry and are changing the landscape. They are equally competitive and are also challenging the men in the industry, and showing the world that there is no industry that is just limited to men. Women with passion, interest and dedication can grow equal to men and on occasion, even more than them. Women are making their presence felt, irrespective of which profession they belong to.
We have reached a phase today, where women are heading every aspect of the entertainment industry, something that was lacking a couple of generations ago. There has been a new wave and these women are now giving their audience and the industry a reality check by being real and by bringing more relatable women characters who go beyond stereotypes.
A person is defined by their journey, their attitude, their struggles and how they overcome them to achieve success in their chosen field. It is their worldview and work ethic that defines them, not the way they look or what they wear. Respect is earned through hard work and treating people well, not by the designer wear we don or the influence we carry. That is something I have learnt in my years as a television producer, and also as
a woman!