Have you ever heard a debate
between two clouds?
Have you ever enjoyed the jugalbandi
of the wind and the trees?
Have you ever followed the
footsteps of a Tiger?
Have you ever seen flowers
garnishing a muddy path?
Have you ever seen a leopard
dozing on a log?
Some of us might have.
Most of us haven't.
City life really drains you. Two hours to office. Two hours travelling back home. Your home becomes office. Office becomes home. And if you have chosen advertising as your bread and butter, aapki toh lag gayi.
Demanding clients. Strict deadlines. And the kick of crafting and recrafting your ideas leaves you no time for yourself. Weekends pass off like a fast local train. Mondays stare at you again like a slow moving local. This is Mumbai. This is what I go through and many of my advertising brethren do too.
But something good happened to me a long time back. My camera fell in love with Mother Nature. This affair changed me. Their dating became intense. And I enjoyed every bit of it. Some take ages to discover themselves. I discovered myself weekend by weekend. Journey by journey. Click by click. My weekends paused for me. They waited for me. They teamed up with my heart and planned wildlife trips without informing me. And I loved getting dragged by them.
Here's the back story: My wife, daughter and I had decided to visit Kabini, a jungle nestled in the heart of Karnataka. We reached the resort, shrouded in heavenly white mist, in the middle of the night.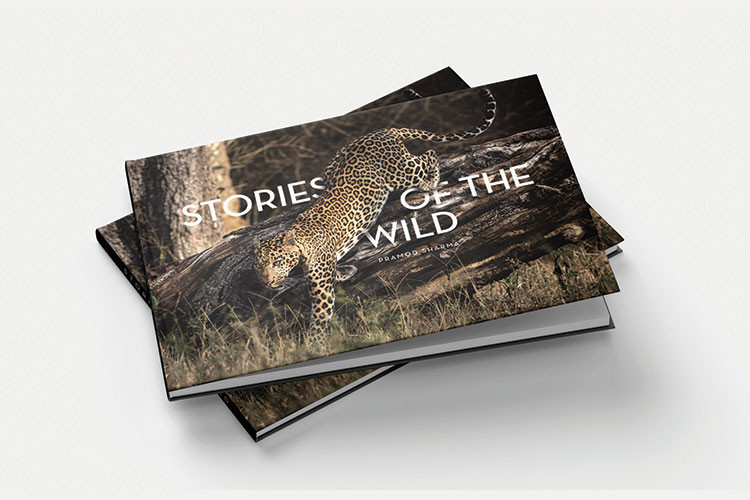 The next morning, a bird call woke me up. It was the most melodious alarm I had ever heard. For the first time, I didn't want to hit the snooze button. I quickly stepped out of my villa and was greeted by dewdrops falling from the trees. That feeling was sublime. Cold dew drops falling on my head. I could smell the leaves and mud.
I was in heaven.
Later, during our safari, we came across a lovely flock of around 30 yellow-footed pigeons, busy scouting for food in a slightly wet muddy area. Yellow-footed pigeons are green in colour. "Do we have green pigeons in this world? Am I dreaming?" were my thoughts.
As we drove ahead, we came across beautiful birds. Draped in yellow. Dressed in green. As if Mother Nature had personally styled them. And then towards the end of the journey, we spotted a tiger right in front of us. Eye-to-eye contact happened. I was lost in his eyes, forever. Till today, I am lost. Those eyes keep inviting me to the forests. They make me finish my work well in advance and beckon me to head for the jungles. That trip changed my life. I kept wondering what a beautiful world we live in, and what we miss living in the cities. I had to find a way that would lead me to the wilderness.
On the way back from that trip, my heart had decided that it wanted to be a part of the wild world. I soon bought a pair of binoculars and a camera and began to experiment, from small trips to hills of Thane to bigger jungles of India. My camera became my weekend buddy. Nature trails became my passion. I enjoyed working during the week, and being one with nature over the weekend.
It's seven years now that I have been roaming the forests of India. There are stories stored in my mind and encounters that I always wanted to share with my people. My book 'Stories of the Wild' is an attempt to get you closer to Mother Nature and take you away from the deadlines, the traffic and the chaos.
There's life after 6 pm. And there's your soul and passion waiting for you over the weekend. You need to realize that. And for it, you don't have to sell your Ferrari.