Tough times are a great leveller at a broader level, and a great teacher at a personal level. I believe the best way to deal with life's difficulties is to dig into our repository of LIFE'S LEARNINGS. Like dealing with the challenges of this past year, for instance. Something that helped me face these unprecedented times, and to resolve that nothing will make me change WHO I am – a loving mom, responsible employee and a leader!
All of which I owe to an upbringing built on discipline and commitment, to "be the thick tree with a wide canopy." It's surprising how each experience helps us along. This stood me in good stead while transitioning from an IT channel sales process, a typically client-facing role, to Process and Six Sigma. A transition that handed me the everlasting learning: The chain is strongest when the backends are strong. Remember the tree analogy?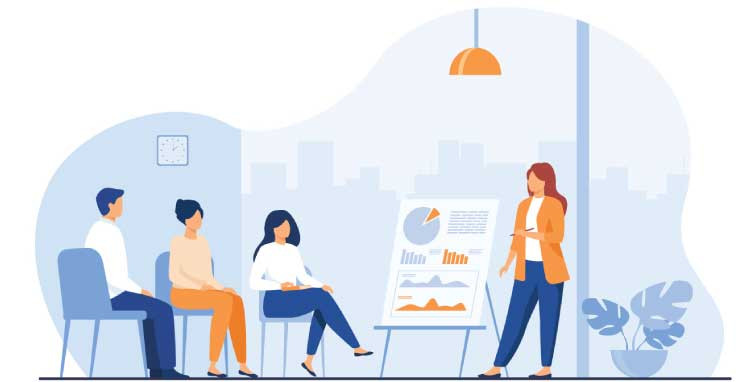 Becoming a Certified Life Coach handed me an enduring professional lesson: When leaders are the wind beneath the wings, people soar! Achieve great things, dream bigger. That's what makes an empowering leader – who enables teams to show ownership and take decisions on their own. But importantly, it's also about telling them not to be content in what they achieve, but to Be The Benchmark!
During lockdown, being close to family wasn't a great trade-off to being away from colleagues. But for me, it made managing clients and campaigns, or several offices and dozens of individuals all at once that much easier. It's simply because, in unprecedented times, common adversity binds people in unprecedented ways. It isn't only lessons picked in adversity that prepare us for the worst. Our indulgences and passions of the past provide renewed meaning today. For me, the value of being me always came to the fore when writing poetry, singing in a band and theatre too. So, NOW is always the right time to indulge in your pursuits fully, completely.
Life's a big unknown! But it also hands us enduring personal lessons: We ARE human and need to recharge once in a while to emerge stronger and better. Ralph Waldo Emerson said this 200 years ago: For every minute you remain angry, you give up sixty seconds of peace of mind.