People often say that we tend to find ourselves while traveling. Little did I know how getting lost in an unfamiliar space could bring me closer to my true self. After closing a big project at work, a few of us embarked on this journey to Leh Ladakh all the way from Hyderabad. Leh was pleasant and warm while it was preparing for Krishtnastami celebrations.
A few of us had ventured to the market to do some shopping. Intrigued by celebrations, market chatter, vibrant clothes and jewellery on display, I walked around to pick up a few things.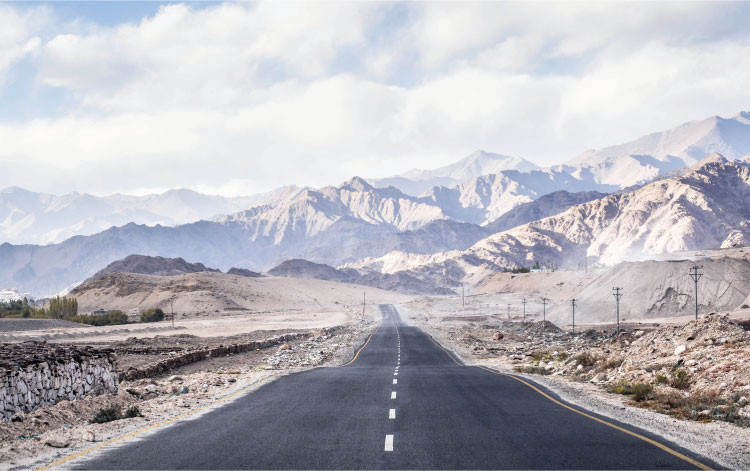 Upon returning to the meeting spot, I was unable to locate both vehicles. This was the moment I realized that I was lost in the heart of Leh with a meager amount of cash and a light jacket.
Amid all the panic, fate made me stumble across some unimaginably kind strangers. Those extremely benevolent people cared for me until my return to Manali safely.
Leh to Manali being a 12-hour journey, I was not mentally prepared to hitch a ride with a group of strangers without proper winter gear, and I have a fear of heights. I had no option but to take charge of my thoughts and toughen up.
We started our journey to Manali later that evening. Stopping at certain checkpoints, we eventually came across a store owner who informed us that my colleagues had been looking for me and were waiting for me in Manali.
While passing through Khardung La, we had to take shelter in a military camp due to uncontrollable rain and freezing weather. Striking a conversation with the riders and soldiers over a warm meal was just what I needed at that moment. Resuming our journey, we decided to stop for some wholesome maggi. We were also informed that the great Dalai Lama would be traveling down the same road.
The rest of the journey was coupled with dangerous landslides, heavy rainfall, and extreme fog. I had to set aside my anxiety and overthinking. I chose to head into an unexpected adventure of a lifetime.
This trip taught me resilience, patience and faith. This whole experience is something I tend to carry in my heart. I am thankful that these series of unfortunate events led to self-discovery, building beautiful bonds, and embracing the most bizarre situations possible.